All pictures on this site were taken by one of those guys to your left. Our
first outing
happened to fall on a lunar eclipse. I plan on scheduling the next outing on similiar events; full moons, winter & summer solstices. As soon as we make our next venture I will be sure and fill you guys in.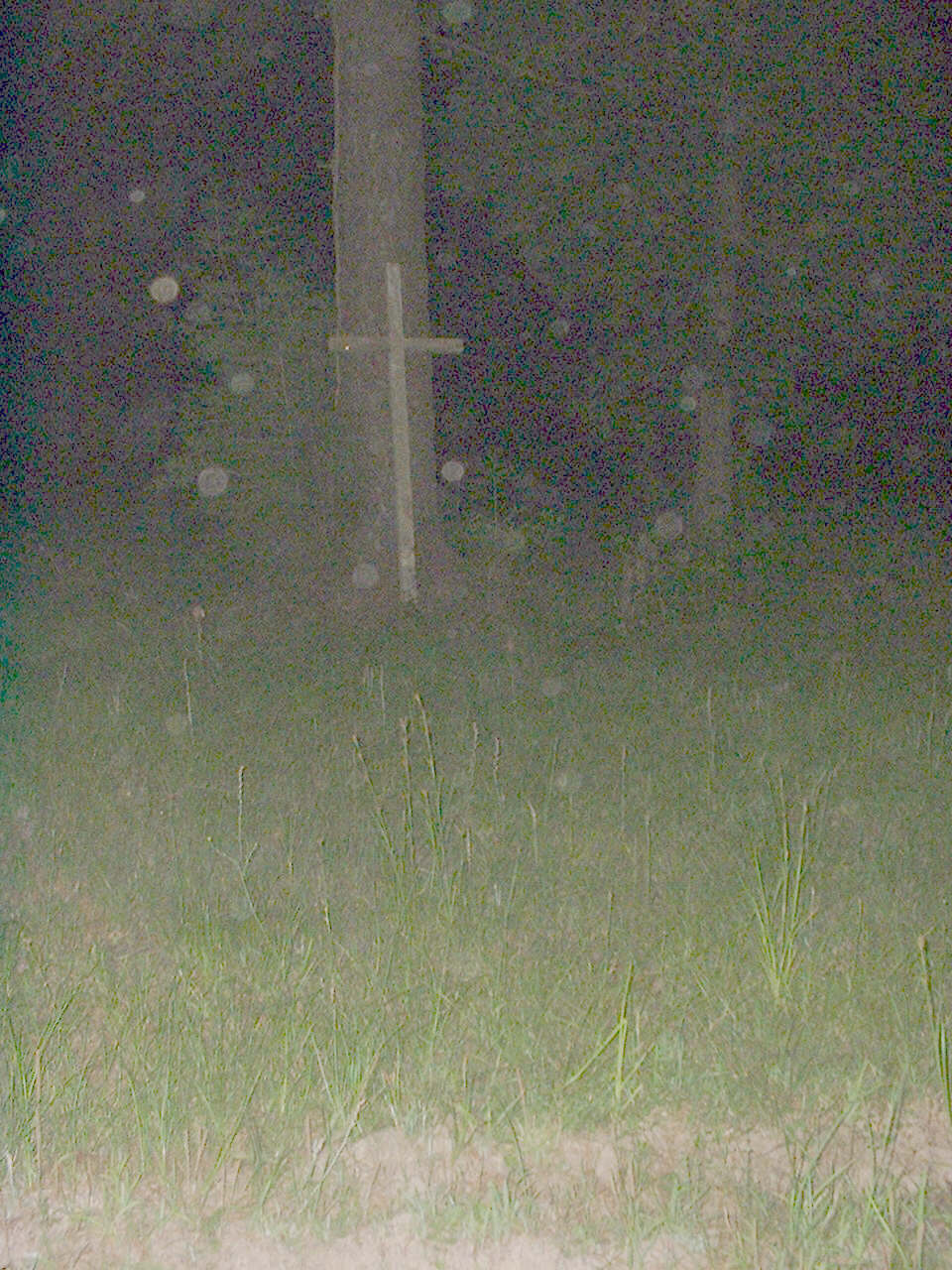 6-9-03
I have also come to a realization. If the images we captured are present on a digital camera, will they also be present on a live digital video recording. The question is, if you do capture these images on a video camera, how will you go about finding the frames that have the orbs present. Maybe we can film a picture being taken as a time reference... again ideas are appreciated. The next outing will include a video camera.
6-22-03
I have another take on these orbs we have been taking pictures of. I haven't got to much feedback on this idea but any is appreciated.
My idea is that these orbs are reflections of small particles or molecules in the air. If you close your eyes to where they are almost shut, and focus on your eyelashes you will notice small particles floating around. Now this might just be me, I am not sure on this, I know my sight is extremely bad, and might let me focus in things closer to the eye. I have noticed that these objects floating around are orblike, but there is also many objects that do not have a circular shape like all of these "orbs" do.
6-27-03
Thanks to my buddy, Piskin, I have recieved a better image on each of the previous pictures. I know see that there are not just a few (4-5) orbs, but there are at least 50 orbs in the pictures now. With this new discovery, and with his knowledge, we have come to the conclusion that the orbs are very close to the camera, and might even be on or inside the objective lens. Again, any feedback is much appreciated.